What Happens when a World Leader sets off a missile? Gold price takes off…
Posted on 29 Aug, 2017 in
While Gold and Silver prices have been doing nothing spectacular all year and just creeping up slowly over the last few weeks –  this week they made an upwards hook and burst through US $1,300oz (Gold) as we heard the news that North Korea released a missile towards Japan.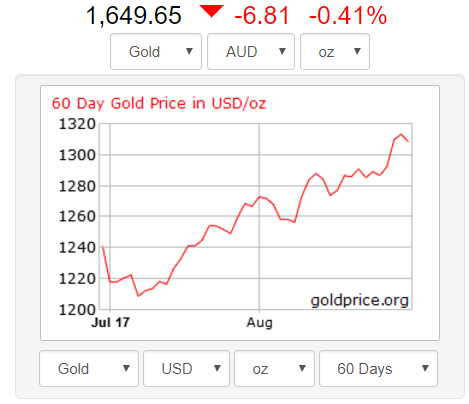 In addition to World Leaders behaving badly, last week we shared a report on a silver pricing explosion based on theories and data from our colleague David Mitchell taking a different approach by considering the effects of mining deficits and copper prices. So far, David's predictions not only make sense but are proving correct as the silver price broke through the AUD $22.00 oz. CLICK HERE to read the full report
The question for all investors now is whether to sell or invest?
The good news as a precious metal investor is that you can sell down as quickly as you can invest.  There are few assets that offer the level of liquidity that gold and silver can, which is why these precious metals have been considered a form of currency for centuries. It just depends on your needs and timeline are, one thing we do know as a precious metal trader is that when bombs go off, so does the gold price.
Here are a few things to consider: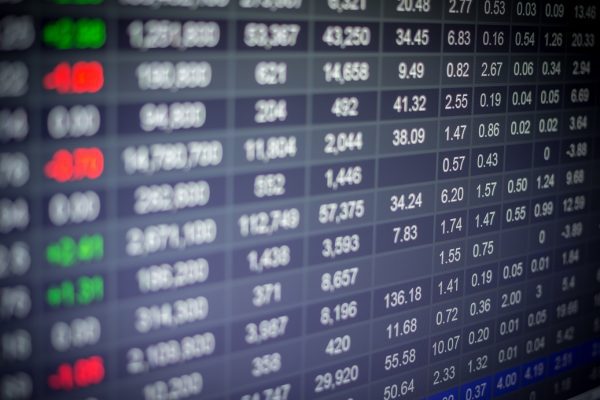 What is the current Spot Price?  Check the price on the world gold exchange market. The spot price is usually specified per troy ounce (31.1035 grams) in USD. The spot price is the paper share price and all physical prices are based upon this.  Check the position of the Australian dollar against the USD as this will have a significant impact on the price.  If you are selling 9999 bullion bars, simply multiply the price by the weight of your bars to find their spot value.
What is the dealer's buy back policy?  The process and margin from spot should be transparent.  Is this advertised on their website and matched when you visit their store? Does the spot price they are showing match the World Gold Exchange.  A good way to check is to compare to https://goldprice.org/
Has the dealer been established for some time and do they have a solid reputation?  The precious metals industry can vary considerably from large corporations to very small retail stores and even just web-based operations.  It is important to know that a dealer has been established for many years, has a good reputation and experienced staff who have been with them for some time.
Is the dealer equipped to offer logistic solutions?  It's great to have a dealer with offices close to your location, but if this is not the case for you, are they able to help you transport your metals safely and fully insured to their premises for sale?
Will the process be easy and quick? Once you make a decision it is good to know you can bring your precious metals in and the staff will provide a competitive price and quickly process the sales so you can walk away with the cash with no waiting time, complications or additional fees.  
Will the dealer have enough funds to provide to you on the day?  Some small operations may not carry enough cash to pay out on the day.  Knowing the organisation is a decent size with good cash flow is important.
Does the dealer have secure and custom built storage and insurance?  There are storage facilities and there are custom built and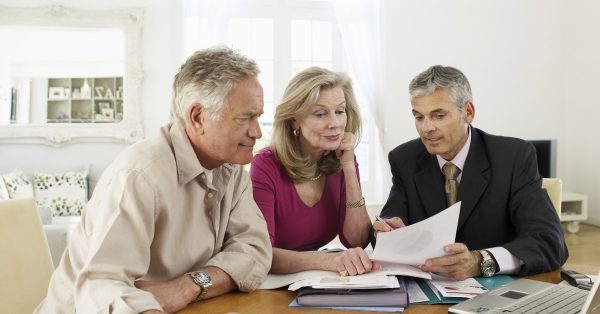 fully custodial vaulting facilities with 24 hour security.  Plus it is important to check that the provider is fully insured.
Is the team experienced enough to help you with advice and the right price?  Can the team recognise the type and value of precious metal and provide you with an honest valuation on the spot?  Will they be fussy about packaging and the condition of your precious metal?
Did you know Gold Bullion Australia buy back just as much as we sell?  We can instantly provide cash payments or electronic transfers to your bank account as soon as we have seen your precious metals.  We have a consistent, transparent, and competitive pricing strategy with no processing fees or waiting periods.
We have access to cash to pay out immediately; if there is requirement for a larger sum this can also be arranged.
Our team is experienced in recognising any type of precious metals and can quote a buy back price as soon as we see your items. We can also quote over the phone or you can visit our website for live SPOT, SELL and BUY BACK prices for a huge range of products.
If your precious metals are held in the GBA storage facility, the process is even easier.  We can process the sale and pay into your bank account without the need for you to visit our store.
To find out more, visit our website, call or email our experienced and friendly team or visit our showroom.