---
Sydney's Trusted Bullion Gold and Silver Dealers
Gold Bullion Australia Group has been successful with the expansion into Sydney. With the grand opening of our newest national flagship store. State-of-the-art, fully insured, private vaulting facility. Our services at this location range from Bullion buying & selling – Gold, Silver & Platinum bars and coins, Pooling, Safety Deposit Boxes. Custodial Vaulting Solutions, Company Trusts, also specialising in SMSF portfolios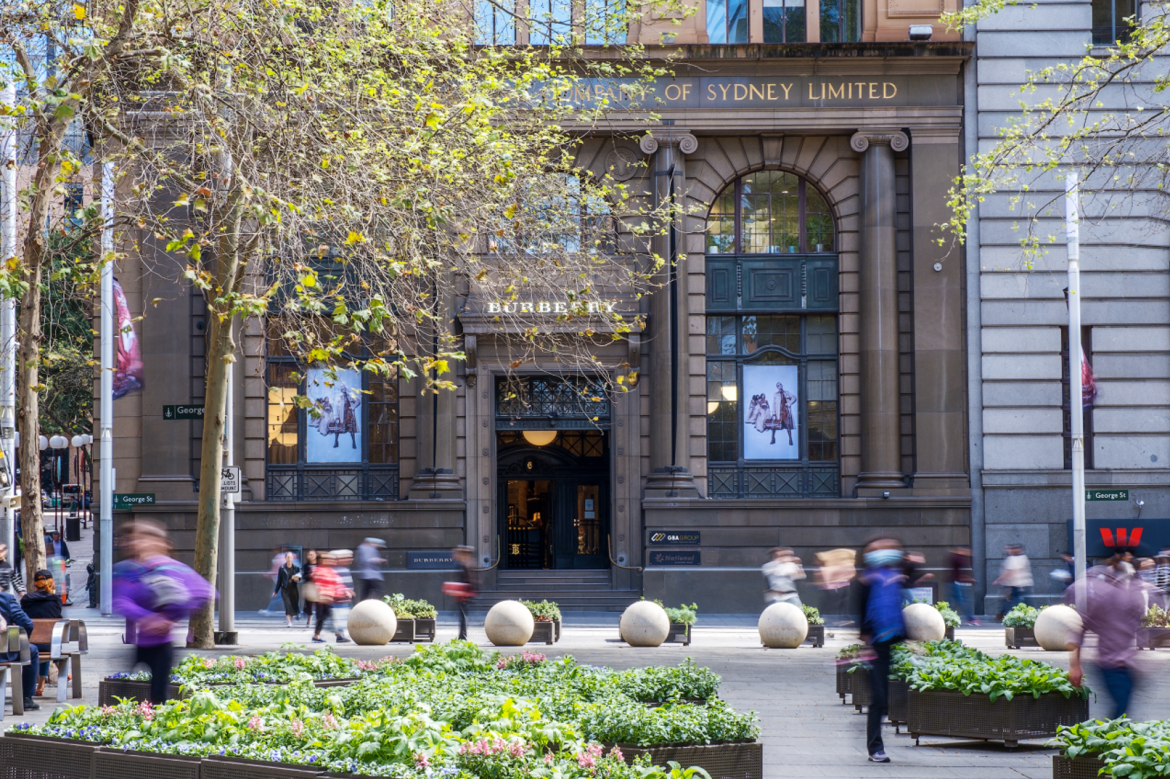 Sydney's office led by Jay Husarek and his team; Jaswin Brown & Mitchell Tomlinson, all work to give the customer an unsurpassed and easiest experience when it comes to dealing with GBA, whether that's with dealing with Bullion, Safety Deposit Boxes, Vaulting or with any general questions.
We welcome you to come visit our warm, friendly and knowledgeable team in Sydney situated in the heart of CBD. We understand implicitly what is required in terms of understanding both your privacy and careful wealth management.
Bullion
Buy (Never been easier, simply come into store select what you would like to purchase, and pay).
Selling (As easy as purchasing, we will just need to test the grade of bullion, then with an agreed upon price, we can either pay you via bank transfer or cash).
ID may be required, as requested with the Government Bullion Market laws and regulations.
We only deal with Cash or Bank account transfers.
For more information on selling please visit here.
For more information on buying please visit here.
Shipping / Delivery
If it's easier for you to get your bullion shipped directly to you, this can be arranged.
General couriers (A third party general courier is the most common courier method used).
Security couriers (Failsafe, Armaguard and Brinks: Security couriers are used for high value deliveries that cannot be split into smaller parcels. PLEASE NOTE – we can only deliver to business addresses).
Your Bullion can also be insured for as little as 0.5% – 0.8% of bullion value, for an extra peace of mind, if you wish for it. Please note, we don't shipped a Friday, As we don't want your precious metals to be sitting in a storge depot.

For more information please visit here.
Perfect for Currency, Cold Data storage, Family Heirlooms, Jewellery, Medals, Hard Drives, Coins, Stamp collections, important or Confidential Documents, Irreplaceable items, Cryptocurrency Wallets and Bullion.
Protecting your belongings from theft, fire and other unforeseen events, offering peace of mind.
We offer a free $10,000 worth of insurance on every box.
For more information please visit here.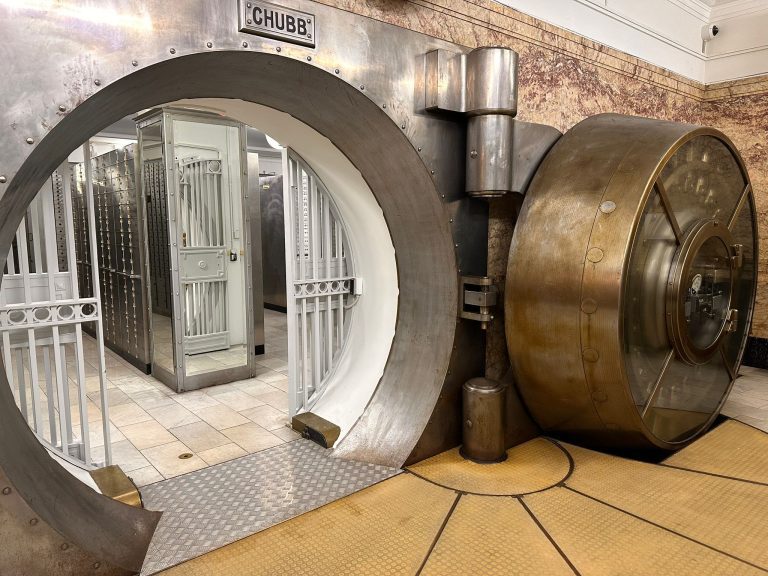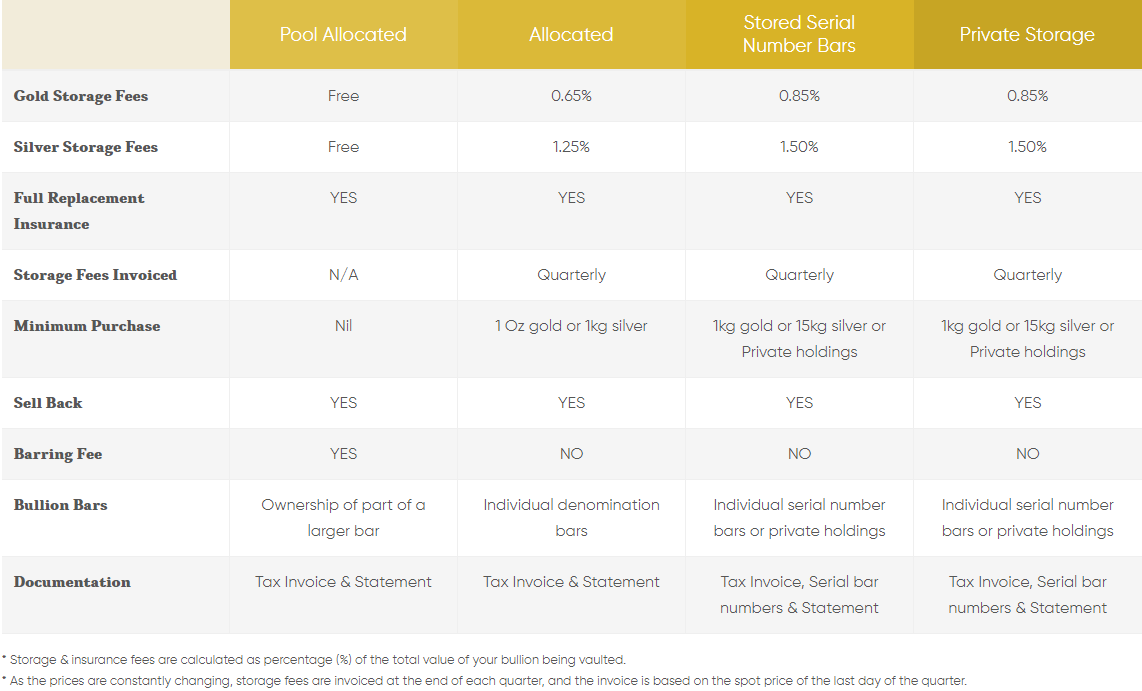 If you don't wish to take your bullion home and don't want to deal with a safety deposit box, simply vault your bullion with us, fully insured and safe.
Don't want storage fees? Don't want to take it home? Pool allocation might be your best bet.
Can't make it into the store? Give us a call or email, and we will be able to sell your metals or purchase more, and safety put it aside in your private bullion vault.

For more information please visit here.
Self Managed Super Funds (SMSF)
Precious Metals have proven to be a popular asset to act as an insurance policy for wealth preservation throughout history. So how can you invest in Gold, Silver and Platinum for your retirement portfolio? A self-managed superannuation fund (SMSF) allows Trustees to choose the assets to suit their risk profile and investment strategy. Superannuation protects your wealth and assets until the day you retire and a SMSF allows you to choose how to manage your retirement savings.
For more information please visit here.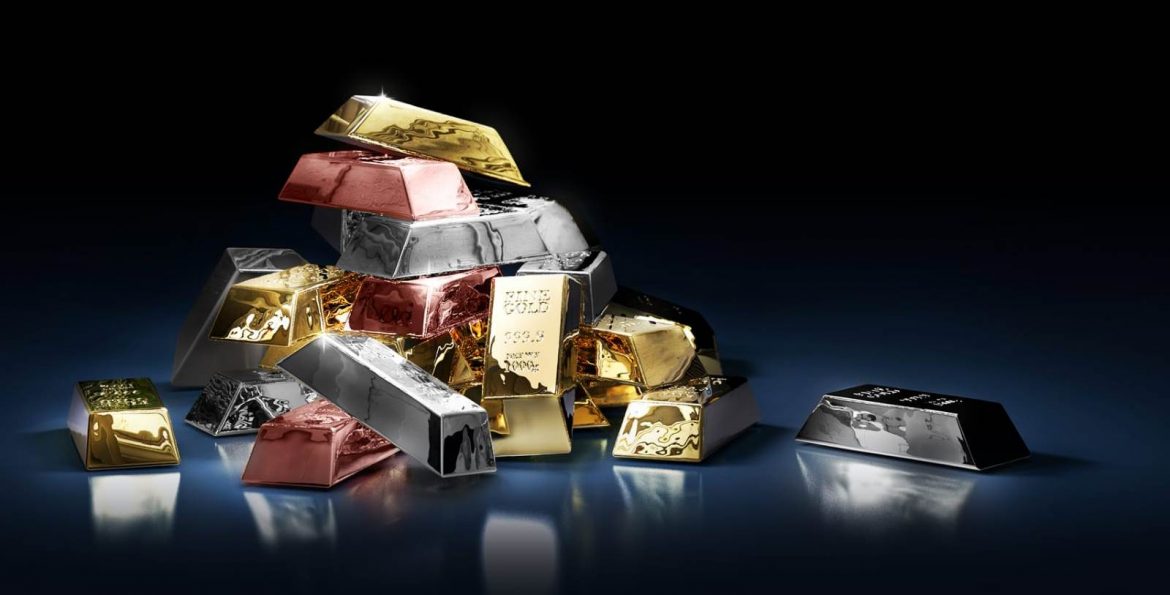 Sydney Public Bullion Trading Office - Vaulting and Safety Deposit Boxes
Easy to deal with, friendly and efficient. Will be using their secure facilities in the future.
I had a great experience at Gold Bullion Australia, Staff was incredible and helped me buy the gold, he assisted with future purchases as well.
My experience with GBA has always been a positive and seamless experience. The staff are all friendly, welcoming, and very helpful. Great team, I will definitely conduct business with them again.
GBA is the best Gold dealer in Sydney who gives best market price to the buyers. GBA office is very secured, location is very convenient in the city and easy to find if using public transport. Their customer service & staffs in the offices are professional, nice and friendly who are always willing to help. Smooth and easy end to end process. Highly recommend for getting precise metals from GBA.
Excellent transaction. Smooth and easy system to order online. Quality of goods are perfect. Thank you GBA.
This is the first time I purchase gold, therefore it took me quit sometime to decide between investing in pool allocated gold or a gold tablet to take home, but the stuff they were very patient and friendly. Highly recommend this place.
I recommend GBA for buy and selling and Understanding metals and minerals
---
3,100.40
36.64