TRADING HOURS
Our National Public Trading office in Miami is open Monday through Friday, 9:00 am to 5:00 pm.
HOLIDAY TRADING
We will be closed from 5:00 pm Friday 21 December and will reopen 9:00 am Monday 14 January
LAST DAYS FOR SHIPPING
To allow enough time for the safe arrival of your precious metals, the closing dates for courier dispatch will be:
Parcels under 5kg       Wednesday the 19th of December
Parcels over 5kg         Monday the 17th of December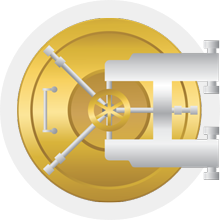 ONLINE ORDERS
Orders can be placed online during this time and your purchased items will be held in our secure vault until we reopen on the 14th of January. There will be no vaulting fees incurred during this time.
If you choose for your items to be shipped, we will start processing all orders after we return Monday 14 January – please allow 10 business days from this date.
For urgent queries please email [email protected] we will get back to you as soon as possible.