NOT ALL THAT GLITTERS IS GOLD
Posted on 13 Nov, 2017 in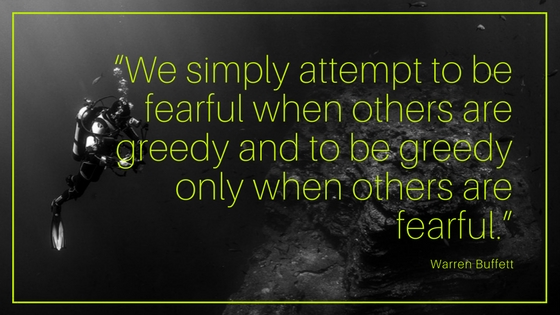 The rapid climb of Bitcoin appears, for many investors including billionaire Warren Buffett, to be a tulip bubble ready to burst.
As tempting as it may seem to join the stampede, for those seeking to preserve their hard-earned savings and enjoy a comfortable retirement, speculating on an asset created by a mysterious computer programmer with no real identity other than a pseudonym is seemingly fraught with danger.
While interest rates remained stagnant for the 15th consecutive month and stock markets appear to be teetering – what are the options for "Fearful" or should we say "careful" investors?
NOT ALL THAT GLITTERS IS GOLD
Most smart investors would already have an allocation of Gold and Silver within their portfolios, however, it's the truly savvy pundits who have a further diversification to other types of precious metals such as Platinum, Rhodium and Palladium.
After some specific research coupled with our well-established understanding of the precious metals markets, we believe there are some exciting opportunities at hand and we invite you to discover the beauty of PGM's – Platinum Group Metals.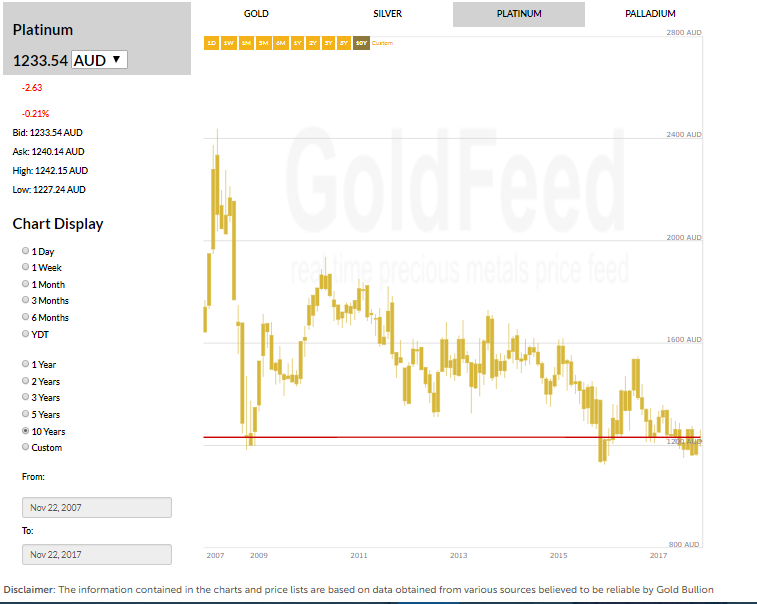 EVERY PRECIOUS METAL HAS A DIFFERENT STORY
Gold is a tier 1 investment class that many investors have amassed since the 1960's.  This means that it attracts the same amount of respect as cash in the bank. It is stable and reliable and quite unrivalled in the many qualities that it brings to any portfolio.
Silver is widely considered a monetary metal and hence accumulated in times of economic crisis, but silver is also an extremely important industrial metal.  The Silver to Gold price ratio indicates a major undervaluation of silver, but it's performance in contrast to its potential suggests it is still struggling under the shroud of price manipulation rumours.
Rhodium & palladium, like silver, have widespread industrial uses and prices are driven by supply and demand deficits.  Global demand for rhodium is poised to exceed output by the highest amount in three decades as carmakers and chemical companies snap up supplies.   However, in Australia GST is payable on both of these precious metals.
Platinum is 15 to 20 times scarcer than gold. Its main source is as a bi-product from nickel and copper mining, and a massive 80% of the world's platinum is mined in South Africa. Like silver, rhodium and palladium, platinum has industrial uses and the growing automobile industry is always seeking this robust metal.  Similarly to the Gold/Silver ratio that many of our investors are already aware of, the Platinum/Gold ratio indicates considerable undervaluation of Platinum.
HOW TO INVEST IN PLATINUM
Platinum is traded on the New York Mercantile Exchange (NYMEX) and the London and Palladium Market. Prices change based on supply and demand.
ETF's
Platinum is traded as an ETF (Exchange Traded Fund) on the New York Stock Exchange.  There are also several ETN's (Exchange Traded Notes)
Physical Platinum
Platinum coins and minted bars are available in a range of sizes, just like gold and silver bars. They are all able to be traded easily through precious metals dealers anywhere in the world.
Gold Bullion Australia has a selection of platinum minted bars from Internationally recognised brands Baird & Co and PAMP.  We will also readily buy back platinum products at competitive prices
CLICK HERE to view the product range and live prices
WHY BUY PLATINUM to download the eBook "Why Buy Platinum"