Royal Australian Mint 1oz 50th Anniversary Of The Sydney Opera House Gold Coin – In Capsule Only
$3,193.03 /unit
Weight:

31.10350g
Purity:

99.99%
The Opera House has evolved into a universally cherished institution. It stands as the top destination for tourists in the nation, ranks among the world's most bustling performing arts centers, and serves as a communal hub accessible to all Australians. Visiting Bennelong Point, referred to by its original custodians, the Gadigal, as Tubowgule, offers a glimpse into a narrative of contemporary experiences that consistently rejuvenate with each passing day.
As the Sydney Opera House reaches its 50th milestone in 2023, we commemorate the remarkable history, current significance, and future potential of this beloved Australian landmark. Now, following five decades of artistic expression and a transformative Decade of Renewal that modernized the venue for the 21st century, the stage is poised for the next chapter in its legacy.
Brand/Mint – Royal Australian Mint
Metal Content – 1oz
Fineness (% purity) – 99.99
Capsulated (Y or N) – Y
Mintage – 5,000
Dimensions – Diameter 38.74mm
$3,193.03 /unit
Out of stock
Why this type of Gold All?
Buy gold coins online through Australia's leading gold bullion dealers since 1980. It is simple and safe. Sign up for an account online and get started!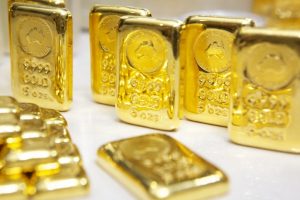 Why this brand?
The Perth Mint is Australia's largest fully integrated, innovative precious metals enterprise, providing premium gold, silver and platinum products and services to markets throughout the world.


Perth Mint is known specifically for gold and silver bullion and highly-sought-after collectable coins.