Perth Mint 1oz Silver Kangaroo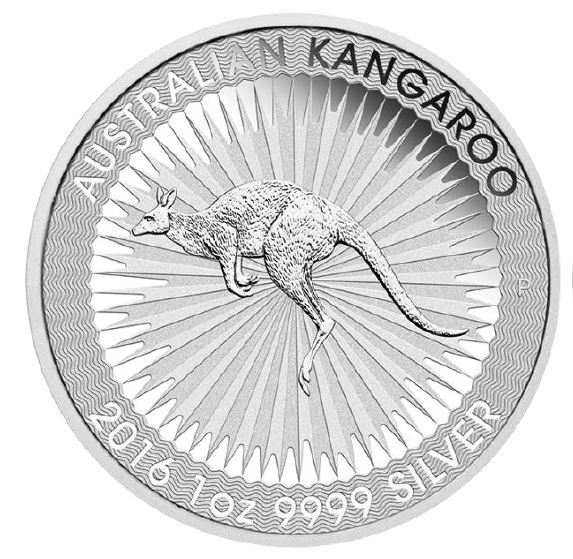 $40.30 /unit
Weight:

31.10350g
Dimension:

Length: 40mm
Width: 40mm
Thickness: 4mm
Purity:

99.9%
The Perth Mint is pleased to present the Australian Kangaroo 1oz Silver Bullion Coin available for individual purchase.
Struck by The Perth Mint from 1oz of 99.99% pure silver in bullion quality, the coin is issued as legal tender under the Australian Currency Act 1965 with an unlimited mintage, featuring The Perth Mint's traditional 'P' mintmark.
The coin's reverse portrays the classic red kangaroo design by Dr Stuart Devlin AO CMG, goldsmith and jeweller to Her Majesty Queen Elizabeth II.
Trusted investment option
99.99% pure silver
Australian legal tender
Government assurance of weight and purity
Strong collector interest
Engraved security feature
Why this type of Silver Bullion and Coins?
Why this brand?
We offer large range of Perth Mint silver including bars and coins. Buying silver through Gold Bullion Australia is simple and safe. Sign up for an account online!