Perth Mint 1oz Gold Coin Kangaroo
$2,721.96 /unit
Weight:

31.10350g
Purity:

99.99%
1oz gold coin  Kangaroo, Perth Mint.
Issued  as  Australian  legal  tender,  each  coin  in  the  program  is  meticulously  struck by  The  Perth  Mint  from 99.99% pure gold.
 Each  coin  design  also  incorporates  the  inscription  'AUSTRALIAN   KANGAROO',   The   Perth   Mint's   traditional 'P' mintmark, the year-date, and the weight and purity. The   Jody   Clark   effigy   of   Her   Majesty   Queen   Elizabeth  II  and  the  monetary  denomination  are  shown on the obverse of each coin.
Why this type of Gold Bullion and Coins?
Buy gold coins online through Australia's leading gold bullion dealers since 1980. It is simple and safe. Sign up for an account online and get started!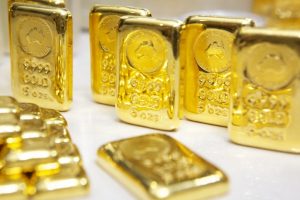 Why this brand?
The Perth Mint is Australia's largest fully integrated, innovative precious metals enterprise, providing premium gold, silver and platinum products and services to markets throughout the world.


Perth Mint is known specifically for gold and silver bullion and highly-sought-after collectable coins.