Perth Mint 1/2oz 2023 Lunar Rabbit Gold Coin – Limited Stock
$1,666.98 /unit
Weight:

15.55175g
Purity:

99.99%
This magnificent lunar gold bullion coin celebrates the year of the Rabbit, the fourth of twelve animals associated with the ancient Chinese lunar calendar. Those born under the sign of the Chinese lunar Rabbit are said to be intelligent, creative, vigilant and compassionate.
Brand/Mint – Perth Mint
Metal Content – 1/2oz
Fineness (% purity) – 99.99
Capsulated (Y or N) – Y
Mintage – Unlimited
Dimensions – Diameter 25.60mm, Thickness 2.50mm
Why this type of Gold All?
Buy gold coins online through Australia's leading gold bullion dealers since 1980. It is simple and safe. Sign up for an account online and get started!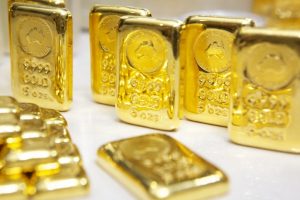 Why this brand?
The Perth Mint is Australia's largest fully integrated, innovative precious metals enterprise, providing premium gold, silver and platinum products and services to markets throughout the world.


Perth Mint is known specifically for gold and silver bullion and highly-sought-after collectable coins.