Perth Mint 1/10oz Year of the Dragon Gold Coin 2024
$387.07 /unit
Weight:

3.11035g
Purity:

99.99%
The coin's reverse portrays a dragon, waves, and stylised fog. Included in the design is the Chinese character for 'dragon', the inscription 'DRAGON 2024' and The Perth Mint's 'P125' mintmark signifying The Perth Mint's 125th anniversary. The coin bears the Jody Clark Memorial Obverse of Her Majesty Queen Elizabeth II supplemented with the dates of her reign '1952-2022', as well as the weight and fineness, and the monetary denomination.
These magnificent gold coins celebrate the Year of the Dragon, the fifth of twelve animals associated with the ancient Chinese lunar calendar. Those born under the sign of the Chinese Lunar Dragon in 2024, 2012, 2000, 1988, 1976 and every 12th preceding year, are said to be ambitious, successful, and charismatic. No mintage limit applies to the 10oz, 2oz, 1/2oz, 1/4oz, 1/10oz, and 1/20oz coins. However, production will close at the end of 2024 when The Perth Mint will declare each coin's official mintage.
Brand/Mint – Perth Mint
Metal Content – 1/10oz
Fineness (% purity) – 99.99
Capsulated (Y or N) – Y
Mintage – Unlimited
Dimensions – Diameter 16.60mm, Thickness 1.80mm
Why this type of Gold All?
Buy gold coins online through Australia's leading gold bullion dealers since 1980. It is simple and safe. Sign up for an account online and get started!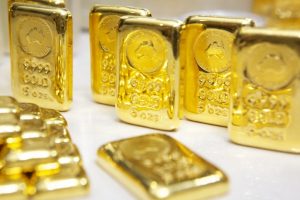 Why this brand?
The Perth Mint is Australia's largest fully integrated, innovative precious metals enterprise, providing premium gold, silver and platinum products and services to markets throughout the world.


Perth Mint is known specifically for gold and silver bullion and highly-sought-after collectable coins.