ABC 100g Platinum Minted Bar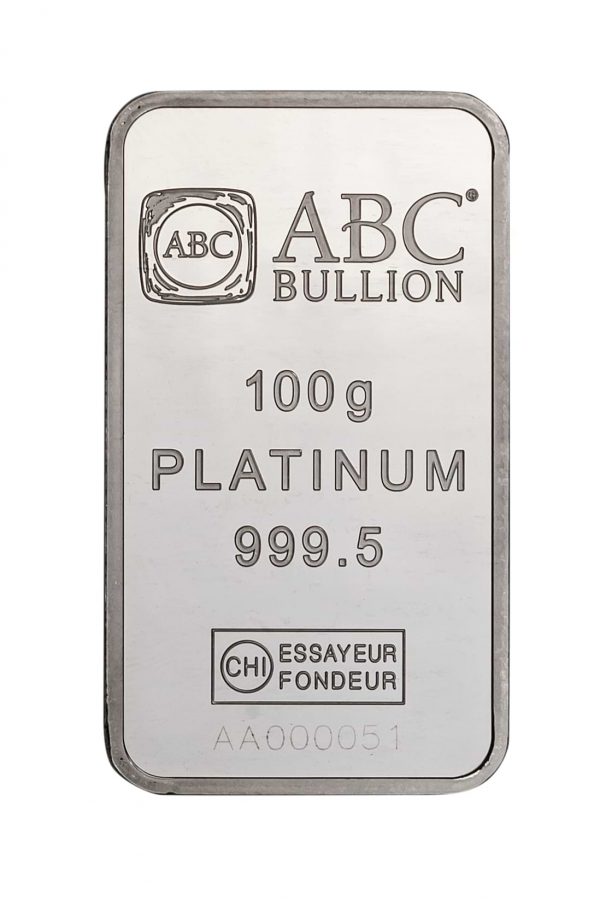 $4,467.67 /unit
Weight:

50g
Dimension:

Length: 41mm
Width: 24mm
Thickness: 2mm
Purity:

99.95%
100g Minted Bar
99.95% pure platinum
Tamper-proof packaging
High quality minted finish
Internationally accepted hallmark
Why this type of Platinum?
Why this brand?
Baird & Co was established in 1967 dealing in numismatic coins and has been a major player in the International markets for gold bullion and coins since.
The minting division produce a range of high quality products for private investors, trade buyers and retailers. In 2000 Baird & Co was accepted as a member of the London Bullion Market Association (LBMA).