Things You Need to know before investing in Silver Bullion
Posted on 10 Jun, 2014 in
4 Things You Need to Know About
Investing in Silver Bullion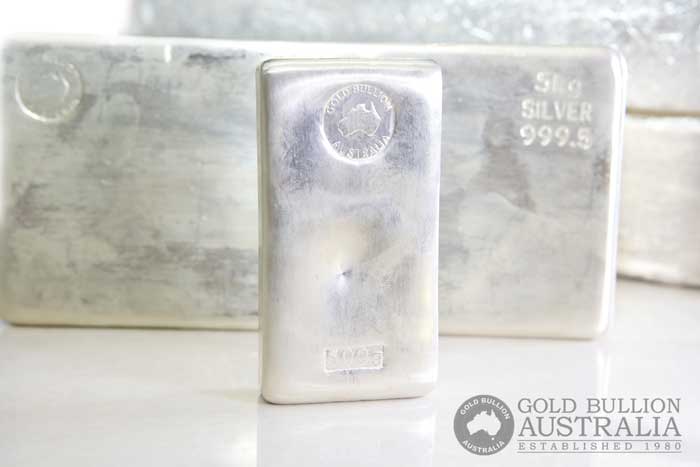 When it comes to saving some money for your future, there are several routes you can take. From simply stashing away a stack of paper bills in a locked drawer at home to opening a bank account or investing your money. Investing has a major benefit over simply keeping your money in a bank in that it allows you to grow your wealth over time. Precious metals have been a good choice for long term investment for hundreds of years – in fact, gold and silver have been a staple of treasuries of the wealthy and powerful for thousands of years. Gold may be a little too expensive for some, but silver is a versatile and affordable investment opportunity for most people. However, there are a few things that you should know about investing in silver, before deciding whether you should buy silver bullion.
1.       Silver prices are more volatile than gold prices, but they make smaller rises and falls overall
Although there is a noticeable rise in the silver price compared to past decades, it can be said that the price, whilst being known to remain relatively stable in the long term, still tends to be somewhat volatile. Silver prices are definitely more volatile than gold prices, but have been holding steady in the $18.50 to $22.00 per ounce range for the past six months. Forecasts also indicate that it will continue to hold its ground in the upcoming months. So in comparison, the prices fluctuated by $3 to $4 per ounce in a span of several months, compared to fluctuations of about $40 to $60 per ounce for gold.
2.       Silver has plenty of uses and is currently in fairly high demand
When looking at value, it is important to know the current supply and demand for the commodity. The good thing about silver is that it is a versatile material with uses ranging from making silver panels, plating electric connectors and crafting fine jewelry and cutlery. Silver jewelry sales are through the roof, and the demand for the precious metal in various industries is high enough to keep the prices stable.
3.       With silver coins it could be more than just the pure value of silver in them
Silver coins are made in very high purity nowadays and if they are bullion coins, their weight in silver alone can be a worthwhile investment, but other coins may have extra factors to take into consideration, such as rarity and numismatic value. A very rare coin can fetch a much, much higher price than its mere weight in silver, and collectors will often pay good money for a coin that they want in their collection. Numismatics is a specialist field, so be aware that these coins are not as likely to be as liquid as bullion coins.
4.       Buying smaller bars allows you to sell your silver as needed
A good thing to consider when investing, and many people fail to take this into account, is the fact that you might need to have several options when it comes to selling your silver bullion. Although you may make initial savings when you purchase, only owning large bars forces you to sell large quantities at once, while having a number of smaller bars, perhaps combined with some silver coins, allows you to get a quick infusion of cash when needed, while still keeping most of your silver intact.
Overall silver can be a very good, versatile investment, particularly if you feel you haven't got enough money to invest in gold, or if you want to take advantage of the minor weekly ups and downs, e.g. as a short-term trader.
By Lisa Casagrande | https://www.goldbullionaustralia.com.au