Royal Canadian Mint 1oz Maple Leaf Gold Coin
$3,173.20 /unit
Weight:

31.10350g
Purity:

99.99%
The 1 oz Canadian Maple Leaf Gold Coin is one of the world's most popular gold bullion coins. This high-quality gold coin was first issued in 1979. Since that time, over 25 million ounces have been sold worldwide.
The Royal Canadian Mint excels in high purity bullion coins, and the Gold Canadian Maple Leaf Coin was the first gold coin ever to be minted at .9999 fineness (99.99% pure gold).
Gold Coins are a popular way to invest as they can be bought and sold worldwide or stacked and stored in bulk. Please note, these come in random dates.
Brand/Mint – Royal Canadian Mint
Metal Content – 1oz
Fineness (% purity) – 99.99
Capsulated (Y or N) – Y
Mintage – Unlimited
Dimensions – Diameter 30.00mm, Thickness 2.80mm
Why this type of Gold All?
Buy gold coins online through Australia's leading gold bullion dealers since 1980. It is simple and safe. Sign up for an account online and get started!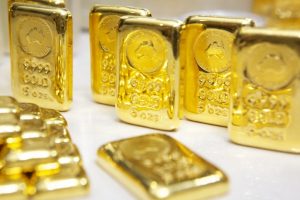 Why this brand?
RCM bullion products are part of a 100-year-old Royal Canadian Mint tradition combined with the digital authentication of Gold and Silver Maple Leaf coins which offers an added layer of validation in the buying process, providing peace of mind by facilitating the authentication of registered Royal Canadian Mint bullion products.
The Royal Canadian Mint's Gold Maple Leaf (GML) coins are among the world's most popular pure gold coins, having sold more than 25 million troy ounces since their introduction in 1979.