Royal Australian Mint 1oz Daintree Rainforest Gold Coin – In Capsule Only
$3,209.74 /unit
Weight:

31.10350g
Purity:

99.99%
This distinctive encapsulated coin serves as a homage to the world's oldest rainforest, the Daintree Rainforest in Tropical North Queensland. It marks the second installment in the Royal Australian Mint's Beauty, Rich & Rare series. The intricately crafted coin showcases the vitality of this World Heritage Listed forest through vibrant colors, capturing its abundance of life. A truly stunning piece that aptly honors the extraordinary natural marvel that is Australia's Daintree Rainforest.
Brand/Mint – Royal Australian Mint
Metal Content – 1oz
Fineness (% purity) – 99.99
Capsulated (Y or N) – Y
Mintage – 5,000
Dimensions – Diameter 38.74mm
$3,209.74 /unit
Out of stock
Why this type of Gold All?
Buy gold coins online through Australia's leading gold bullion dealers since 1980. It is simple and safe. Sign up for an account online and get started!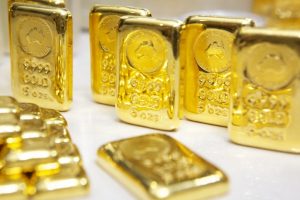 Why this brand?
The Perth Mint is Australia's largest fully integrated, innovative precious metals enterprise, providing premium gold, silver and platinum products and services to markets throughout the world.


Perth Mint is known specifically for gold and silver bullion and highly-sought-after collectable coins.