10oz Silver Cast Bar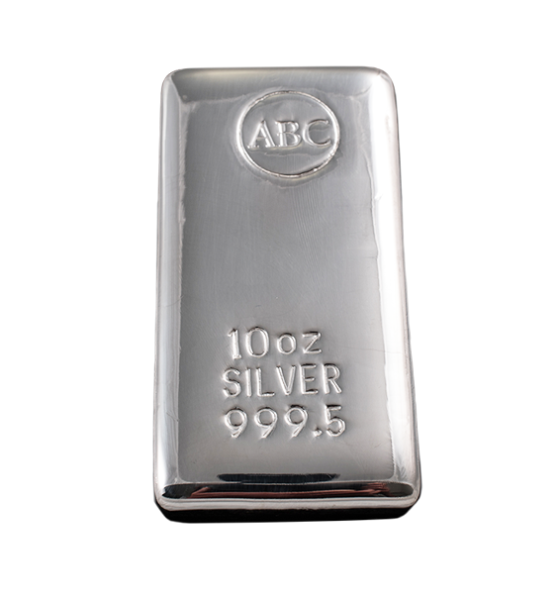 $314.83 /unit
Weight:

311.035g
Purity:

99.9%
*** Back-order Only ***

ETA mid to late June 2020, this may change if further restrictions are in place due to COVID-19.

Please ring our office before placing your order if you are unsure.
Low Premium Cast Bars in a variety of brands and condition.  These items are buy backs, they are in good condition and have been tested for purity and weight.
The image shown is for demonstration purposes only.
Why this type of 10oz Silver Bars?
Why this brand?
Refined in Australia the GBA branded products are LBMA certified and can be sold anywhere around the world.
Gold Bullion Australia has been established since 1980 and is a recognised Australian brand.
GBA cast bars are produced for investors without cost adding features such as serial numbers or minted finishes so you can chooses a bullion product that is close to spot value.