Clear Cycle Turns Precious metals, Stock Market Falls and the Surge in the Mighty US$
Posted on 25 Oct, 2018 in
The precious metals are now after a long period in the dark are resorting back to their historical role as the go-to asset during economic worries and escalation of the crisis. Even while the US$ has climbed on FX markets gold has outpaced the currency, this is another flag to a huge cycle turn in the precious metals.
As stated, many times in my writings, the major cycle turn in the metals was December 2015, it has been very much a slow rounding base that has built in the metals since then (and commodities for that matter) but with gold we presently find ourselves +18% from that low in US$. There are quite a number of indicators I look at and analyse for the major cycles and major trend recognition, this is an especially exciting and interesting period ahead of us all.
So since December 2015, gold in £ (Sterling) has risen +37%, +27% in CNY (China) and +22% in AUD (Australia)… etc.
DOWNLOAD "WHY BUY GOLD" REPORT
About David Mitchell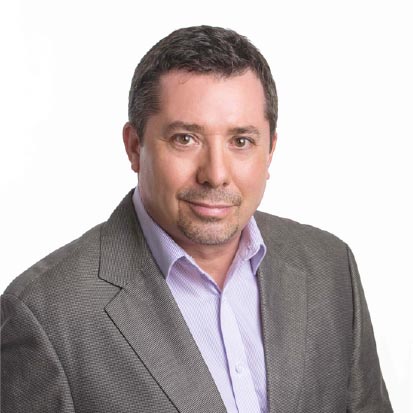 David Mitchell is a friend and respected colleague of Gold Bullion Australia.
David has nearly three decades of experience in the financial markets working for some of the world's leading international banks.
Some of his most notable roles have been Head of Proprietary Trading, Europe and Head of Spot Trading, Asia-Pacific for HypoVereinsbank AG; Chief Dealer and Manager of the G10 Desk for HSBC; and Chief Dealer at the Forex Desk for NationsBank Group, Singapore.
David brings his expertise and energy to the role of Managing Director of Baird & Co Asia, and Founder and Non-Executive Director of Indigo Precious Metals.
IPM Group, indigopreciousmetals.com has a presence in Singapore and Malaysia and trades in physical precious metals. Its primary focus is the supply and physical delivery of investment grade precious metals directly to customers.
David is a skilled economic writer, he produces regular commentary to demonstrate his views on precious metal investing. His articles and reports are insightful, full of factual data and references and are a valuable source to assist with investment decisions. David mixes his connections, experience and analytical mind with an entertaining and explanatory writing style that is enjoyable and easy to read.
I approach my long-term trading strategies from a knowledge based on how all markets and assets classes are inexorably linked to each other within major cycle trends in capital flows.
How GBA and David Mitchell work together
The team at Gold Bullion Australia enjoys regular communication with David Mitchell in several ways:
– David shares his views on precious metal investing with commentary, team training and regular updates about the fiscal environment, Macro Economic drivers and supply and demand scenarios affecting precious metals.
– IPM and GBA work closely in offering solutions for investors to trade and store precious metals including offshore vaulting of Palladium and Rhodium.
– David has recently been appointed Managing Director of Baird & Co Asia and hence a partner of GBA who is an official distributor of Baird & Co in Australia.