SHOULD I BUY GOLD OR SILVER?
Posted on 10 Aug, 2016 in
SHOULD I BUY GOLD OR SILVER?
Every day at Gold Bullion Australia we are asked the question "should I buy gold or silver?"  In fact I was recently asking the same question as I considered investing further myself.  So I thought I would share this process of discovery with you.
Knowing that the Aussie dollar is quite high at present and both gold and silver prices have come off since the Brexit shake up I thought now is a good time to purchase more precious metals.
World Gold Council says "Gold staged a spectacular rally in the first quarter of this year, rising 17% in US Dollar terms – its best performance in almost three decades.  We believe that these factors will continue to support both investment and central bank demand in the coming quarters. Combined with an analysis from past bull-bear cycles, this suggests that we may be entering a new bull market for gold."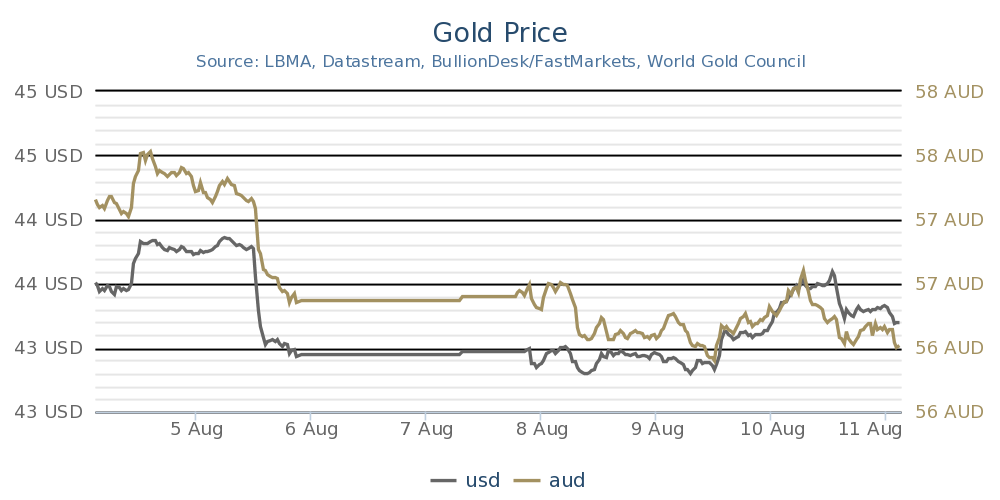 Snapshot of live pricing chart from World Gold Council as at 11 Aug 2016
Both gold and silver prices have risen substantially, as my background is in financial services I considered that gold and silver are no different to a portfolio in the share market. Metal value can quickly move upwards and downwards, and is affected by many factors. For centuries, gold and silver have been a safe haven from currency deflation, and as a preservation of wealth.
The World Gold Council back's this view, saying "Analysts are scrambling to increase their gold price forecasts, as the gold price continues to rise."
For the full report CLICK THE LINK BELOW
World Gold Council – Market Update
WHAT DID I BUY?
Now I knew I wanted to buy, I just wasn't sure whether I should buy gold or silver.  Lucky for me I work alongside the experts, so I asked our GBA Sales Executive Sarah what her thoughts were on the subject.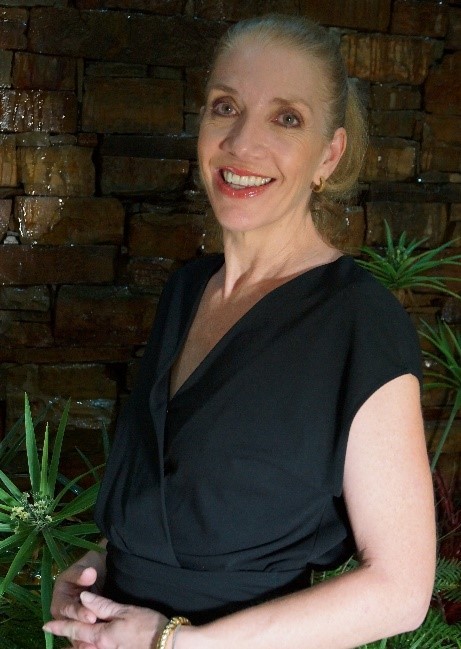 Like all great sales consultants Sarah asked me a question in return "Why are you buying, and for what period of time?" 
Sarah told me that due to its higher volatility, silver is generally more appropriate for trading over the short term.
She said, "Silver is not as rare as gold, it has more industrial use and the price of silver will rise and fall more dramatically over a short period of time.  It is therefore a popular choice for investors looking for a short term gain."
Sarah said "If you are investing for the longer term, say at least 10 years, gold is generally more suitable.  Even though the gold price has increased this year, gold enthusiasts believe this will continue."
I chose to buy both gold and silver.
Firstly, I bought a nice little GBA cast bar.

I had some cash sitting in the bank that I had received from an inheritance and intended to keep for my children.  It was earning barely anything in the bank, I will be holding onto it for over ten years so I didn't want it mixed up with my day to day funds.  The gold cast bar appealed to me as a solid little block that will always be around, will grow in value as my children grow, plus I like the idea that I could take this home with me to show them.
Secondly, I added to my investment in pool allocated silver.
Rather than buying a specific physical bar, pool allocated products buy a 'share' in a pool of gold or silver.  This is managed and stored safely, securely and fully insured.  Pool allocated is the most cost effective way of purchasing precious metals at the closest to spot price and no storage fees.  Buying in the pool is also highly liquid making them easy to buy and sell, and can be converted to physical bars (barring fees apply).
If you would like to talk to the GBA team to ask about investing in Gold or Silver CLICK HERE
Or if you want to start investing CLICK HERE
Article written by Georgia Lane, Marketing Manager GBA