CELEBRATE THE YEAR OF THE FIRE ROOSTER
Posted on 18 Jan, 2017 in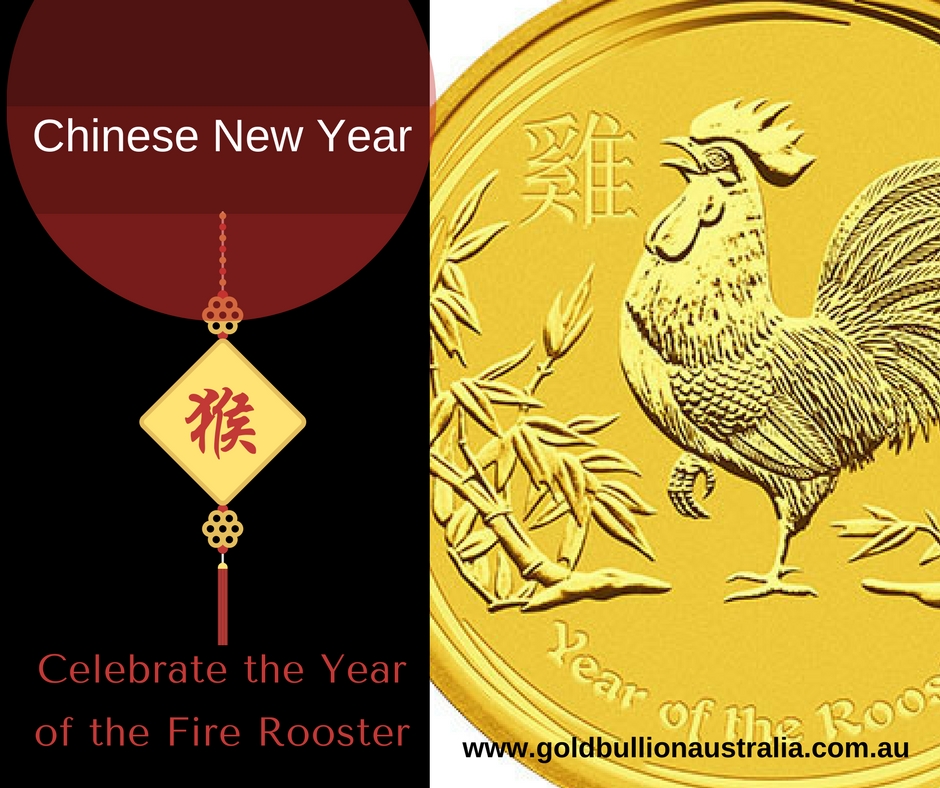 The Lunar New Year is approaching when millions around the world will celebrate, also known as Chinese New Year when there are parades, plenty of festive food, gifts and parties.
2017 Chinese New Year is on January 28, 2017 and it's the year of the Fire Rooster Year. In Chinese element theory, each zodiac year is associated with one of five elements: Gold (Metal), Wood, Water, Fire, or Earth, which means that a Fire Rooster, for example, comes once every 60-year cycle.
Celebrate with an investment or a gift of gold or silver.  Gold Bullion Australia has a range of Lunar coins, Gold Tael's and other precious items inspired by this festive time.