How To Sell Gold Bullion
When people invest in gold bullion they will at some point in time wish to sell it. One of the biggest advantages of bullion is it's ability to be exchanged for cash instantly, so when the time comes and selling gold back to a dealer becomes a suitable option, it is good to know that the process will be simple.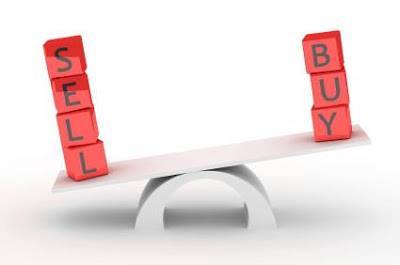 Remember, the current spot price of the metal is crucial in determining how much money people can expect when selling metals back to dealers. All physical prices, buying or selling are based on this figure.
The process of selling gold buillon
The selling process shouldn't be complicated – here are some basic steps you need to follow :
●     Find an experienced gold dealer. They may not be local to you but consider their reputation when making your choice. The best dealers will be able to assist with the transportation of your metal if need be, so logistics needn't determine where you choose to sell.
●     Check the price of gold on the world gold exchange market. The spot price is usually specified per troy ounce ( 31.1035 grams) in USD. The spot price is the paper share price and all physical prices are based upon this.
●     If you are wanting to sell 9999 bullion bars, simply multiply the price by the weight of your bars to find their spot value. This will need to be converted to your own currency. Other gold bars may have varying value determined by their gold content and the dealer's interest in trading them.
It is important to pick a reputable dealer- ideally one with which you can establish a long-term dealing relationship. The reason for this is that some dealers prefer to buy back bars that they have previously sold to an investor. So, you can cooperate with your dealer in both directions, not only by selling, but also with buying bars. Brands with which a dealer is not familiar, or which are considered difficult to sell, may have to be bought back at a lower gold price.
Many dealers focus on a single brand or a small number of brands, so an investor is limited to what is available from the dealer. In this situation, your choice of a brand is important, because there are plenty of different bars you can pick. To ensure that you have tradable bars that can be sold back to another dealer, it would be wise to choose a dealer who offers you bars that display brands that are recognised in your country.
Estimating the value
Gold coins are as easy to sell as gold bars. Some people recognise and prefer coins over bars, especially those travelling overseas, but is a matter of opinion and interest. An experienced dealer will be able to advise you about the different advantages each offer.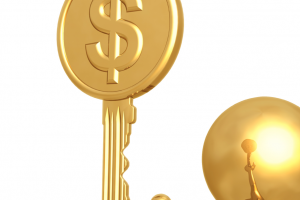 Aside from dealers, you could always take your gold to a respectable local jeweller, or maybe even a pawn shop and ask for opinion or an estimation of your gold's value, even if you don't intend to sell anything. That way, you'll know the absolute lowest price you could expect before you look at other offers. Be aware that only a bullion dealer will be able to give you the most accurate price, as this is their area of speciality and experience. Jewellers and pawnbrokers make their money in different areas and if they do not trade metal regularly, they are unlikely to offer you a great price.
Unlike when you purchase precious metals, when you sell them back, there are rare occasions in which you can be compensated more money (per ounce) than the current spot value of the metal is. This sort of occasion is not common but it happens sometimes. In most other cases, you can expect compensation that is slightly below the current spot ( paper share) price of the precious metal, no matter whether it is a coin or bar. By doing a little research yourself, you can ensure a fair price for the gold that you sell back.
By Lisa Casagrande | https://www.goldbullionaustralia.com.au