What You Need to Know before Buying a Silver Coin
Posted on 17 Jun, 2014 in
What You Need to Know before
Buying a Silver Coin
Before you start purchasing valuable metals of any kind, you need to be informed about the basics, so you don't waste your time and money buying something unsuitable for your needs. Most people in the business are aware of the true value of precious metals. Gold and silver in particular are true currency. The paper we've been using instead for quite some time now is simply a lighter substitution that seemed to be more practical to carry and trade. But now, when most money is being utilised digitally, the need for the paper form of money is decreasing.
In most cases, when you're buying coins, you're actually buying precious silver. The type of coin you buy and the silver purity it holds can differ as there as several options for you to choose from. These three points represent the basic knowledge you need to have before you purchase.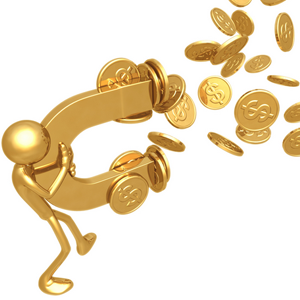 3 basic types of coins
The bare beginning when it comes to trading silver is knowing the basic differences between some different types of coins – there are three.
●     Numismatic Silver Coins
If your ambition is to become a coin collector, these coins should be your area of interest. These kinds of coins are rare and their value goes far beyond the silver pricing. When dealing in numismatics, you need to include three different factors into the final price of each coin: the metal content, the dealer's profit and the numismatic coin value. As a subgroup here, there's also the semi-numismatic type of coin. Similar to Numismatic Silver Coins, those also have a certain value, but they are more common and easier to find. Buying numismatic silver coins is tricky business to get into – you need experience to help you choose coins correctly and mistakes can be costly. For simpler silver investment, other products are more straightforward.
●     Silver Bullion Coins
The main characteristic of this group is a silver fineness of .999, or sometimes even higher than that. So, when you're buying Silver Bullion Coins, you're buying the highest quality silver coins. There is a world market value for silver, so they may be traded at a value that is acknowledged everywhere. Bullion silver coins are ideal for those who wish to trade in smaller denominations.
●     Pre-1960s Junk Coins
Silver was officially removed from coinage in general in this period, and the value of these coins is determined by the weight and quality of each coin. The difference between Silver Bullion Coins and these ones is mostly in the quality of silver used – the silver percentage of junk coins can vary from country to country and era to era.

Safe silver trading
Once you determine your objectives, and finally decide which coin group will be your priority, you need to get in touch with a dealer or a collector. Choose one that has been established for some time – trading precious metals professionally is not an easy task so longevity and a good reputation mean everything. The silver price isn't going to diminish any time soon – quite the opposite. Its value is constantly increasing, so whether you're buying coins for their numismatic or just silver value, it's considered a great investment either way.
By Lisa Casagrande | https://www.goldbullionaustralia.com.au