Southern Cross 10oz Silver Mint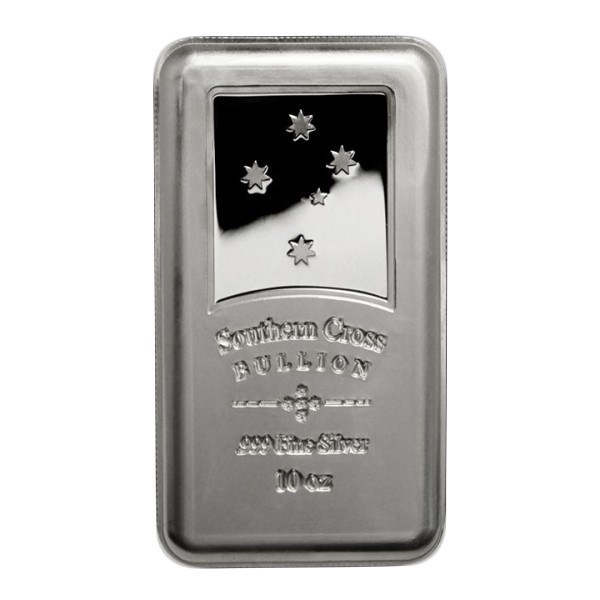 $422.63 /unit
Weight:

311.03476g
Purity:

99.9%
Beautifully minted featuring the Southern Cross Crux constellation shiny and clear against an innovative frosting finish.
The back of the bar has the Southern Cross shield with bold pattern stamped deeply for a stunning finish.
Also available in 1kg and 1oz
$422.63 /unit
Out of stock
Why this type of Silver Bullion and Coins?