RCM 1g Gold Maplegram sheet x 8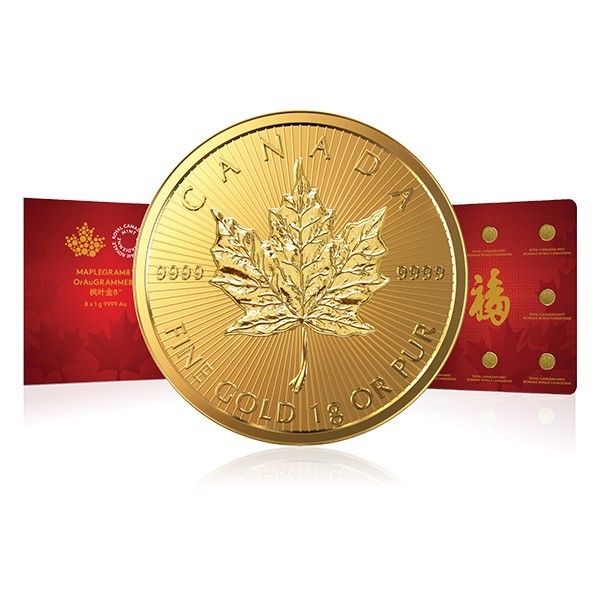 $505.43 /unit
Weight:

8g
Dimension:

Length: 15mm
Width: 9mm
Thickness: 1mm
Purity:

99.99%
RCM GOLD MAPLE LEAF MAPLEGRAM – SHEET (8G)
Inspired by traditional Chinese symbolism, this special edition from the Royal Canadian Mint features 8 x 1g gold Maple leaf coins enclosed in elegant red and gold packaging. Each coin weighs 1g and is 99.99% fine gold with a distinct serial number and assay certificate to certify the purity and weight.
8 x 1 gram 99.99% pure gold
High quality minted finish
Individual serial numbers in security packaging
This item is an unbroken sheet of 8 grams
Why this type of Gold Bullion and Coins?
Buy gold coins online through Australia's leading gold bullion dealers since 1980. It is simple and safe. Sign up for an account online and get started!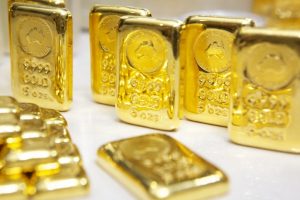 Why this brand?
RCM bullion products are part of a 100-year-old Royal Canadian Mint tradition combined with the digital authentication of Gold and Silver Maple Leaf coins which offers an added layer of validation in the buying process, providing peace of mind by facilitating the authentication of registered Royal Canadian Mint bullion products.
The Royal Canadian Mint's Gold Maple Leaf (GML) coins are among the world's most popular pure gold coins, having sold more than 25 million troy ounces since their introduction in 1979.