Perth Mint 2021 Lunar Ox Gold Coin ( Limited Stock Available )
$2,843.10 /unit
Weight:

31.10350g
Purity:

99.99%
AUSTRALIAN LUNAR SERIES III 2021 YEAR OF THE OX GOLD BULLION COINS
These magnificent gold coins celebrate the Year of the Ox, the second of twelve animals associated with the ancient Chinese lunar calendar. Those born under the sign of the Chinese lunar ox in 2021, 2009, 1997, 1985, 1973 and every 12th preceding year, are said to be kind, intelligent, honest and reliable. Admired for their strong work ethic, logical mindset and calm demeanour, they are recognised as great leaders.
DESIGN
The coin's reverse portrays a stylised representation of an ox among bamboo stalks. Also included in the design is the Chinese character for 'ox', the inscription 'OX 2021' and The Perth Mint's 'P' mintmark. The obverse of the coin depicts the Jody Clark effigy of Her Majesty Queen Elizabeth II, the weight and fineness, and the monetary denomination.
AUTHENTICATION FEATURE
The reverse of the 1oz, 2oz and 10oz coins includes a security feature in the form of a micro-engraved letter within the design. It is only detectable under a magnifying glass.
PRESENTATION
Each bullion coin is presented in a protective acrylic capsule.
Why this type of Gold Bullion and Coins?
Buy gold coins online through Australia's leading gold bullion dealers since 1980. It is simple and safe. Sign up for an account online and get started!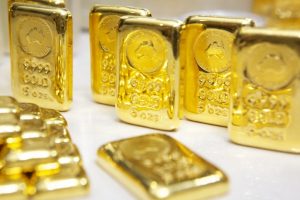 Why this brand?
The Perth Mint is Australia's largest fully integrated, innovative precious metals enterprise, providing premium gold, silver and platinum products and services to markets throughout the world.


Perth Mint is known specifically for gold and silver bullion and highly-sought-after collectable coins.