PAMP 1g Gold Mint x25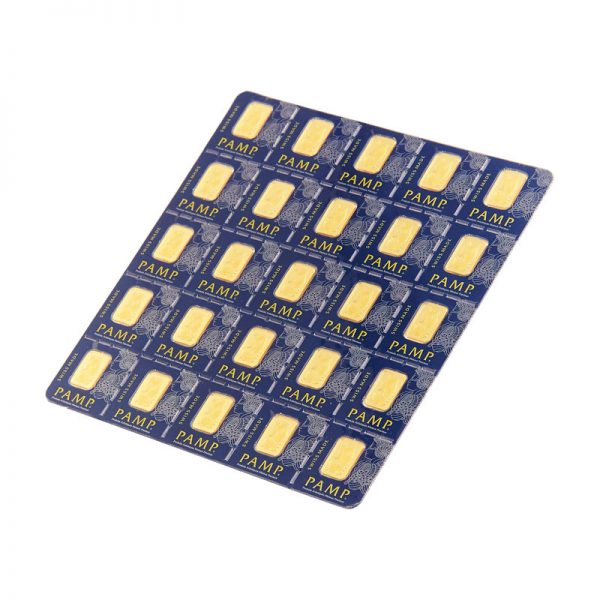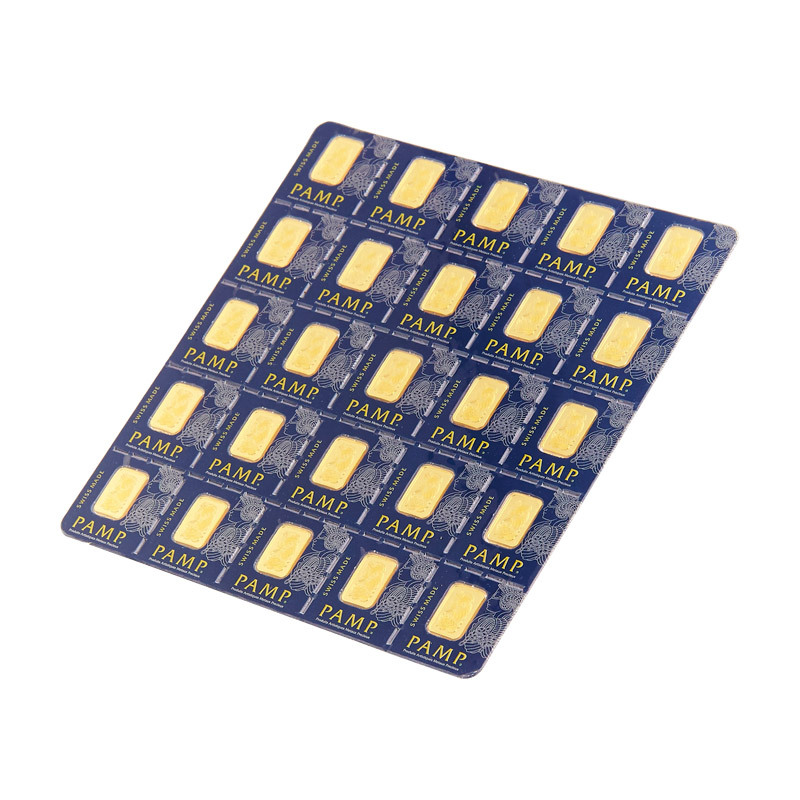 $2,265.70 /unit
Weight:

25g
Dimension:

Length: 10mm
Width: 9mm
Thickness: 1mm
Purity:

99.99%
Seemingly one stunning CertiPAMP ingot presentation, MULTIGRAM+25 is in fact an ingeniously packaged bullion set divided into 25 snap-off units – each securing a 1-gram Fortuna ingot of 999.9 fine gold. each 1g bar contains its certificate and assayer's signature.
Why this type of Gold Bullion and Coins?
Minted bars are a beautiful asset to own the finishing process makes them more attractive and some manufacturers add an extra level of security by putting minted bars in plastic security cards.
The minting process creates a bar that is cleaner, straighter and perhaps more fitting of the image that many of us have for gold bars. It allows for more intricate designs, but it also requires a little more time, effort and money, which is why minted bars carry a higher premium than cast bars.
Why this brand?
PAMP is one of the leading bullion brands in the world when it comes to precious metals. Established in 1977, PAMP is known for quality and innovation including being the first to introduce sealed packaging and security incorporating holographic features.
There is no brand of precious metal products that commands more recognition and respect around the globe than the PAMP brand. PAMP stands for Produits Artistiques Metaux Precieux which translates as artistic precious metal products and this truly describes their beautiful range of gold and silver bars.