Lunar Rooster ABC 1oz Gold Minted Coin
$1,912.56 /unit
Weight:

31.10350g
Purity:

99.99%
1oz Minted Lunar ABC Gold Coin
These magnificent gold coins celebrate the Year of the Rooster, one of 12 animals associated with the ancient Chinese lunar calendar.
Meticulously struck from 99.99% pure gold in bullion quality from precious metals sourced from Australia and produced in Australia.
DESIGN
The reverse of each gold coin depicts a rooster representing prosperity, in a stylised Chinese scene featuring cherry blossoms and the Chinese character which represents the Year 2017'.
PRESENTATION
Each bullion coin is presented in protective Serialised ABCeal packaging
99.99% pure gold
Year of the Rooster coin series
Individually sealed
Serialised in protective ABCeal packaging
Produced and sourced in Australia
Certified by LBMA
NATA accredited
Why this type of Gold Bullion and Coins?
Buy gold coins online through Australia's leading gold bullion dealers since 1980. It is simple and safe. Sign up for an account online and get started!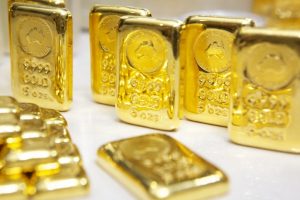 Why this brand?
ABC Bullion is one of Australia's leading precious metals and bullion specialist, trading continuously since 1972.
They are known for the production of the Emirates Melbourne Cup, ABC Bullion brand of precious metal products is a recognised brand for gold and silver bullion bars stamped with the trademark and purity, adhering to the strictest of standards.